Beadcrete
The smoother alternative to pebble, is the only pool finish of its kind. Created with glass beads that dazzle under both natural and artificial lights. Beadcretes patented finish is long lasting,low maintenance and highly durable.
Beadcrete color samples placed
here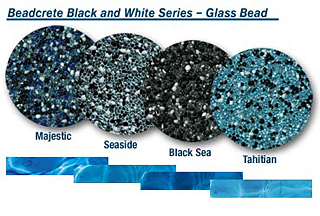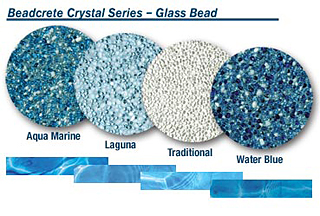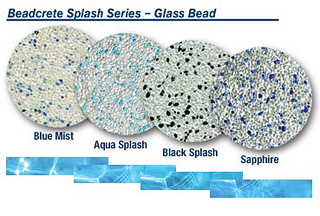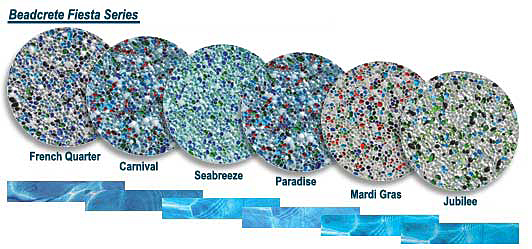 Beadcrete Preblend
Beadcrete® Pre-Blended pool Finish. Now available! – a Pre-Blended Pool Finish featuring the rare beauty of Beadcrete's® patented glass bead finish. Offered in six exclusive colors, Beadcrete Pre-Blended Pool Finish is the ultimate crowning touch for any pool or spa.